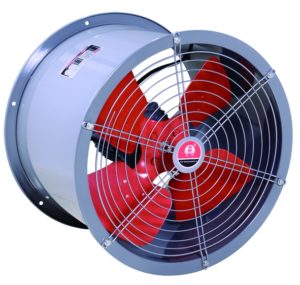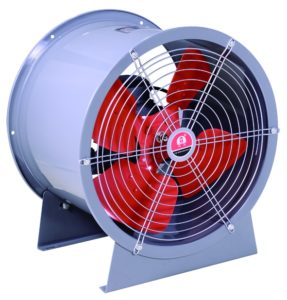 The impeller is of firm paddle-wheel design.
According to the user requirements, the fans can be divided into 3 types ; wall type, pipeline types and stand types.
The motors of the fans is of explosion-proof type and the insulation class is F.
Due to the above features, the fans can be used in relatively high humidity environment.
The temperature of the environment should not exceed 60'C.
The wall type fans are commonly used in the exhaust system.
The pipeline types are used for ventilation system in industrial and mining industries and commercial buildings.
The fans can be also used in manufacturing operations of chemicals, foods and pharmaceutical, power plants, grain storage, tobacco smoke extraction, and other workplaces.
It can also be used for ventilation system in air-conditioning system.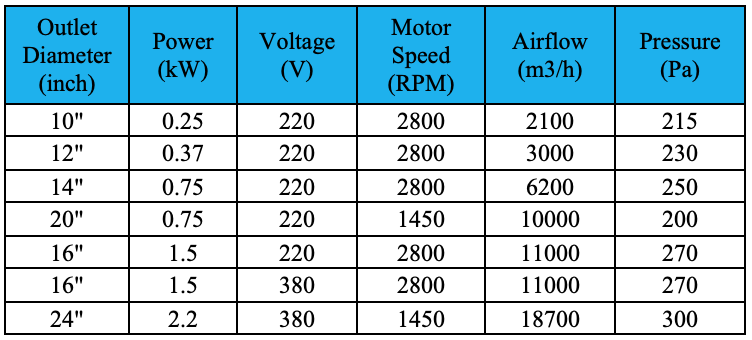 Before starting, check the supply voltage (tolerance + and – 10%) and connected to the ground properly to ensure the safety.
After 4000 hours of operation, the fan should be cleaned and bearing must be replaced.
The fan should not be placed or used in a strong corrosive gaseous environment, so as not to damage the motor insulation and other parts.
The product is restricted in high ambient temperature as it causes the capacitor or wire box to melt and burn which in turn results in damage to the fan.